When I was asked to write a review of Nicola Griffith's upcoming novel "So Lucky" (to be released May 15) I had no idea that the most frustrating part of the process was going to be figuring out how to summarize the book without spoilers. I have ultimately decided to give up on that entirely and just copy and paste the summary of the book provided by the publisher. I will only preface this summary with the opinion that I think this summary is both misleading and does not do the book justice.
So Lucky is the sharp, surprising new novel by Nicola Griffith—the profoundly personal and emphatically political story of a confident woman forced to confront an unnerving new reality when in the space of a single week her wife leaves her and she is diagnosed with multiple sclerosis.

Mara Tagarelli is, professionally, the head of a multimillion-dollar AIDS foundation; personally, she is a committed martial artist. But her life has turned inside out like a sock. She can't rely on family, her body is letting her down, and friends and colleagues are turning away—they treat her like a victim. She needs to break that narrative: build her own community, learn new strengths, and fight. But what do you do when you find out that the story you've been told, the story you've told yourself, is not true? How can you fight if you can't trust your body? Who can you rely on if those around you don't have your best interests at heart, and the systems designed to help do more harm than good? Mara makes a decision and acts, but her actions unleash monsters aimed squarely at the heart of her new community.
I went into reading this book knowing very little about it beyond the fact that the main character was dealing with the transition of becoming disabled as an adult. The main character, Mara gets a diagnosis of Multiple Sclerosis early on in the book. I also knew that the author, Nicola Griffith has multiple sclerosis. Griffith also co-hosts the #criplit Twitter chats with Alice Wong, founder of the Disability Visibility Project.
I genuinely think that the less you know about this book before reading it, the better. I also think that you should definitely read this book. It is a good story that is engagingly written. It also offers a great and realistic depiction of disability.
Any attempt to more clearly describe the book or even sections of it would inevitably lead to spoilers.
Now I fully admit that I don't have MS. The closest I've ever come to experiencing MS is when a former coworker became convinced that my cerebral palsy was really MS and spent a week trying to convince me that I didn't understand my own body. That said, there are a lot of moments in this book that deal with situations that are not diagnosis specific.
What I love most about this book is how real those moments of the disabled experience are. I loved reading about how Mara engages with her newfound disability and how she shifts how she interacts with the rest of the world. I love that she makes decisions that I disagree with. I love that she makes decisions that I wouldn't because she considered an angle that I hadn't. I love that she is a whole character with a real life.
Mara also offers a level of intersectionality that we rarely get to see in media representation of disability. She is a woman, she is queer, we get to see her navigate relationships, she isn't desexualized, and she surrounds herself with a diverse group of friends and colleagues.
My only real criticism of the book is that the ending feels rushed. It's a complete ending and all the loose ends are tied up but it just feels rushed. Basically, I finished it and wanted more.
The book is good and you should read it but I would be remiss if I didn't acknowledge why this book is important to me. There have been so few opportunities in my life where I have been able to see myself in media. While, Mara and I are very different people with different disabilities, we still share common experiences. The way that Nicola Griffith navigates the nuances of disability feel more real than anything I've read by a nondisabled person. It is real and raw. Griffith doesn't pull any punches just to seem more approachable for a nondisabled reader and even among what little fiction writing about disability by disabled writers there is, this is still a rarity.
I really hope that this will be the start of a trend and that there will be more books with unapologetically disabled characters that are written by people who really understand what that means.
So Lucky will be released on May 15, 2018 for more information on where and how you can purchase a copy click here.
How to support my work
I am currently fundraising to attend the International Disability Law Summer School. You can donate to that on GoFundMe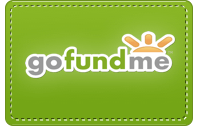 If you liked this post and want to support my continued writing please consider becoming a patron on patreon.
If you can't commit to a monthly contribution consider buying me a metaphorical coffee (or two or more). Contributions help me keep this blog going and support my ongoing efforts to obtain a PhD.
If you want to support my work but are unable to do so financially, please share this post on your various social media accounts.