*Satire* Vancouver is planning to ban disposable plastic straws despite it being an important accessibility tool for many disabled people
VANCOUVER–As Vancouver moves forward with a proposed ban on disposable plastic straws in a bid to reduce plastic waste, the city council is pleased with how the city's businesses are preparing to deal with the ban.
The city's many ice cream parlours have collectively decided to serve their milkshakes in plastic bowls and will be eaten with plastic spoons. As of this reporting, Wendy's is still doing market research to determine if they need to rebrand their Frosty's as soft serve ice cream.
Starbuck's is planning on replacing the straws that are normally used to consume their signature Frappuccino's with proprietary candy straws. Consequently the cost of a Frappuccino will be going up by $2.00. The company assures us that the candy straws are totally worth it.
7-11 has prematurely filed for bankruptcy because consumers have made it clear that Slurpees are definitely a beverage and they will not be pawned off on eating them out of plastic bowls with plastic spoons. Milkshakes are already ice cream so that adjustment while uncomfortable is acceptable but Slurpees just aren't milkshakes ok.
Disabled people have pointed out that for many of them straws and disposable plastic straws specifically are an important accessibility tool that gives them access to necessary nutrition.
To them, everyone has explained "oh we'll make an exception for you"
As of this writing, no one has actually elaborated on what that exception will be or how it will be implemented but this reporter has been repeatedly assured that it will be totally great and that no one needs to worry about it.
Vancouver city coucil concedes that straws are probably necessary to dribk bubble tea. A limited exception for bubble tea shops.
Well, I guess the environment is solved.
How to support my work
I am currently fundraising to attend the International Disability Law Summer School. You can donate to that on GoFundMe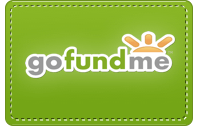 If you liked this post and want to support my continued writing please consider becoming a patron on patreon.
If you can't commit to a monthly contribution consider buying me a metaphorical coffee (or two or more). Contributions help me keep this blog going and support my ongoing efforts to obtain a PhD.
If you want to support my work but are unable to do so financially, please share this post on your various social media accounts.