So April is over and with it "Autism Awareness Month" and what have we learned?
How much did you learn about autistic people?
Did you interact with autistic people?
What awareness campaigns did you participate in?
Did you give money to or purchase an item or service that shared a portion of the proceeds with an autism charity?
If you did the latter can you tell me the goals and intentions of that organization?
No?
I'm not surprised. Autism Awareness Month would more accurately be called "Autism Fundraising Month". The month where everyone buys something with a puzzle piece on it and proclaims that they are raising awareness for autism. But what awareness is that? and has it done any good?
If you posted about the puzzle piece pedicure you got for Autism Awareness Month on Facebook and you can't answer basic questions about autism much less the organization that benefitted from your spa day then you didn't actually do anything for raising awareness. You attended a fundraiser and that is a different thing.
A fundraiser is an event where an organization solicits donations for their organization.
An awareness campaign should be where an organization starts putting that money to good use through meaningful, targeted learning objectives.
Getting a puzzle piece anything in April is really just a good way to show just how unaware of autistic people that you really are. The puzzle piece is, after all, a controversial image within the autistic community (here defined as actual autistic people only) many people do not like it. This information is pretty easy to find with a google search. And if you don't actually care what actual autistic people think about things that directly impact them, then you can consider this academic study that came to the same conclusions (link leads to a paywall). The conclusions are pretty clear
If an organization's intention for using puzzle-piece imagery is to evoke negative associations, our results suggest the organization's use of puzzle-piece imagery is apt. However, if the organization's intention is to evoke positive associations, our results suggest that puzzle-piece imagery should probably be avoided.
All those puzzle pieces and other vague statements of support for autistic people that nonautistic people proudly post about on social media do absolutely nothing to increase awareness and in some cases as with the wide array of autism inspired puzzle piece paraphernalia may actually be achieving the opposite of awareness. These images ultimately mislead people about what autism is and what it means to live in the world while autistic.
Beyond the fact that for the most part Autism Awareness Month campaigns have everything to do with fundraising and very little to do with awareness, the continued conflation of the two during April actively hurts autistic people. Not just because for an entire month we are inundated with distressing images that people have been misled into believing are helpful. Charities maintain a level of cultural status that often overshadows that of the people they claim to serve. So if an autistic person attempts to inform someone who has proudly displayed their participation in a fundraiser and presented it as an act of awareness raising that their action was at best meaningless and at worst actively harmful, that person is going to get defensive. It is not uncommon for people who have been challenged on their proud act of solidarity to shout down a member of the group they just publicly claimed to support. They'll believe the charity over autistic people. Because the charity told them all they had to do was publicly say they supported autism awareness month and to put a slogan or a puzzle piece in some proximity to their person.
They were promised that an empty gesture and a financial donation were good enough. Being told that the action is functionally meaningless is unsurprisingly going to make them angry.
I've said it before that nondisabled people have set the bar for solidarity with disabled people at simply not actively hating us. But that tolerance only lasts until a disabled person tries to demand more. To demand real awareness and the accompanying acceptance that is really needed to raise our standing in society.
Yet, we must continue to call out individuals for their false solidarity. Nothing will change unless we do. People should not be left comfortably sitting in the lie that simply declaring solidarity and throwing money at a charity actually means that they care about autistic people.
Anyone who claims to have participated in an awareness campaign for any marginalized group of people should be able to answer the following questions.
What is your intention in publicly sharing your experiences with this campaign?
Who organized the campaign?
What does that group/organization do?
Were members of the group being advocated for involved in the planning and delivery of the campaign?
What do members of that group think about this kind of activity?
Did the campaign give you the opportunity to meaningfully engage with members of the group being advocated for?
What did you learn?
What information was new or surprising to you?
Can you explain the information you learned to someone else?
If you donated money, do you know what that money will be used for?
If answering any of those questions would be difficult for a person participating in your campaign then it has nothing to do with awareness and the responsible thing to do would be to remove any mention of awareness from the branding of that campaign.
Awareness requires that people know more than the basic fact that autistic people exist. If your version of awareness cannot lead to acceptance then your awareness is an illusion. You just want a metaphorical cookie for giving a charity money.
How to support my work
I am currently fundraising to attend the International Disability Law Summer School. You can donate to that on GoFundMe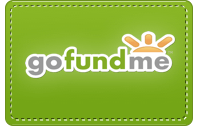 If you liked this post and want to support my continued writing please consider becoming a patron on patreon.
If you can't commit to a monthly contribution consider buying me a metaphorical coffee (or two or more). Contributions help me keep this blog going and support my ongoing efforts to obtain a PhD.
If you want to support my work but are unable to do so financially, please share this post on your various social media accounts.