Four Years ago former Jeopardy Champion Ken Jennings tweeted an offensive joke
https://twitter.com/KenJennings/status/514125105426071553
So, why am I writing about a four-year-old tweet? Isn't it old news and basically irrelevant now?
Unfortunately, no. This tweet caused controversy at the time and because it is still online, people are still using it to harass disabled people. I had four people use it against me yesterday.
The problem with things like this is that they don't just fade into obscurity. Periodically, someone comes across it and starts engaging with it again. The reason I was harassed (and yes I would classify it as harassment) about that tweet yesterday is because I commented about how people were still engaging with my response to the tweet. Which means people are still engaging with the tweet is still impacting people.
I tweeted my displeasure that Jennings hadn't deleted it. He actually responded to me with this justification.
This seems like a good responsible take, except that it falls apart the second you remember that people are still being harmed by that tweet.
Twitter does not have a mechanism to encapsulate old problematic tweets with an explanation about how you now understand that it was harmful, that you regret doing it and you want to leave it up as a reminder of the harm it did. Even if Jennings wrote something to that effect among the replies, there are 1600 of them. People can hardly be blamed if they don't know he's sorry about it now. It also doesn't stop the tweet from being used by others who do just think insulting wheelchair users is just hilarious.
A far better response would have been to take a screenshot and write and publish an apology and then delete the tweet. Jennings is famous enough that he could have found somewhere to publish that apology. Then he wouldn't be whitewashing his past and he would have stopped the tweet that he supposedly now regrets from being used to harm others.
Someone accused me of just going looking for something to be angry about. They justified this argument based solely on the fact that the tweet is four years old and I talked about it yesterday.
But, it's not going to find something that periodically shows up in my notifications. That's just acknowledging that people are still interacting with four-year-old bigotry and that's worth talking about. Bigotry doesn't necessarily get stale and less bigoted with age.
You can't absolve yourself from past bigotry if it is still harming people. Particularly if there is a way to stop that harm (in this case it's as easy as deleting a tweet).
Jennings wants to be patted on the back for what amounts to fake contrition. I can't believe any claim of taking responsibility if taking responsibility means justifying the continuation of harm.
One silver lining of this tweet's latest resurgence is that it has inspired the #HotPersonInAWheelchair which is a brilliant celebration of disabled beauty and confidence. I do so love the confidence and snark of the disabled community.
Annie Segarra (you can support her on patreon. She also has a YouTube Channel) started it off with this
The whole hashtag is well worth a look, but be advised that some of the images may be NSFW. I certainly hope this protest will be stronger than the bigotry that inspired it.
Jennings should still delete that tweet though and finally really take responsibility for it by apologizing somewhere other than Twitter.
How to support my work
I am currently fundraising to attend the International Disability Law Summer School. You can donate to that on GoFundMe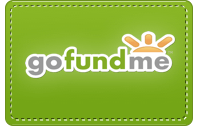 If you liked this post and want to support my continued writing please consider becoming a patron on patreon.
If you can't commit to a monthly contribution consider buying me a metaphorical coffee (or two or more). Contributions help me keep this blog going and support my ongoing efforts to obtain a PhD.
If you want to support my work but are unable to do so financially, please share this post on your various social media accounts.