There have been a couple major articles written about Hans Asperger, the man who categorized what would eventually be called Asperger's Syndrome and then eventually just folded into the autism spectrum. These articles, the first of which was printed in the New York Times and the second in The Guardian both discuss Asperger's history prior to and during WWII. A lot of English language research about Asperger has framed him as a man who protected disabled people from the harsher and more lethal aspects of the Nazi's euthanasia programs. New research that did not rely so much on texts that had already been translated into English paint a much less flattering picture of Hans Asperger. This new research more clearly indicates that Asperger was not altruistic in his actions and personally made decisions that led to the deaths of disabled people.
I was diagnosed with Asperger's Syndrome thirteen years ago. So how do I feel about the fact that the man who lends his name to a diagnosis I was given (Asperger's is no longer an officially recognized diagnosis. As of the publication of the DSM V the diagnosis is just considered part of the autism spectrum)?
I'm completely unsurprised to be honest.
Part of this is probably because I never read books like Neurotribes or Asperger and his Syndrome (link leads to a paywall). Both are considered influential works on autism and both paint a kinder picture of Asperger either by glossing over his Nazi ties or suggesting he actually protected his patients from the Nazis. I have no preconceived notions to be challenged in the face of this new information.
Additionally, I'm aware enough of the history of men who are credited with discovering or categorizing other disabilities and that history suggests that if people googled their condition's namesakes, a lot of people would be uncomfortable disclosing their diagnoses just to avoid association with the people whose names are attached.
Consider John Langdon Down, the man who categorized Down Syndrome. He initially called the condition "Mongolian Idiocy" and if that sounds really racist, it's because it is. He called it that because he believed that people with intellectual disabilities were evidence of evolutionary throwbacks. He believed that people of colour were less evolved than white people and thus inferior. He further believed that because he could find similar physical traits between certain disabilities in white people and nondisabled people of colour that this meant that they were genetically similar racially. Basically, intellectually people were inferior because they weren't genetically white.
He was a real winner. You can read more about his theories on race and disability in his 1866 paper Observations on the Ethnic Classification of Idiots. It's awful so I don't recommend it.
Ironically, Down Syndrome only became known as Down Syndrome after people finally clued into the fact that the term Mongolian Idiocy is just deeply offensive, so they changed the name to include the name of the man that invented that ableist and racist name for ableist and racist reasons.
I'd really like to sit those people down and ask them what they were thinking.
I've never identified as an "Aspie" as many people who received an Asperger's diagnosis do. I have always felt that autistic far better described my experience and was just easier for other people to understand. So I don't need to figure out what this means in relation to a label I identify with. I am also unsurprised that Asperger himself would have landed me with the not so flattering label of "autistic psychopath".
It is interesting that these men didn't name these conditions after themselves. Other people chose to do that after the terms those men came up with were recognized as harmful.
I am also aware that there is some concern about the revelations about Asperger in relations to people who actively identify as Aspies. There is a socially constructed hierarchy of autism which is usually defined by functioning labels. These are often distilled into high and low functioning. These kind of labels are harmful and many within the autistic community fight against them. Asperger's Syndrome was considered a milder (read 'higher functioning') form of autism so some people who identify as Aspies use their specific diagnosis as a way to signal their place at the top of the hierarchy.
While this behaviour (and yes I know it wasn't everyone so please no angry comments about how "You're an Aspie but not like that") was always harmful to the autistic community at large. There is now a sense that it is even more sinister considering the revelations about how involved Hans Asperger actually was with Naziism.
On that note I'd say, things aren't worse because a Nazi did it first. The Nazis hold the place in our collective anger, fear and hatred because they did those awful things as a democratically elected (at least at first) and widely supported political movement and governing structure. They weren't just awful people. They tried and succeeded within their own culture in making bigotry a culturally moral imperative.
So while the parallel is clearly troubling and uncomfortable. People who hold or have held feelings of superiority because of their specific Asperger's diagnosis are still bad but no worse simply because we now know that Asperger was a Nazi. Their misdeeds are their own.
As for people who simply identify as Aspies because it was a way to claim community, the answer is less clear. While people should be able to identify however they want and Asperger's name being attached to their diagnosis was a decision made in the 1980s by someone who wasn't Hans Asperger. Asperger never put his name on the condition, it isn't a way of claiming ownership or being given ownership of the people who have that label. So in that context, the term Asperger's is relatively neutral. However, while people may individually decide that they are still comfortable with the label, they can't force other people to be.
These revelations will inevitably stigmatize the name generally. More specifically because of how many different marginalized groups were targeted by the Nazis, there are just a lot of people who will understandably want to distance themselves from any reminder of that history of violence and genocide.
I suspect that we will see far fewer people identifying as Aspies. This has I think already started since already fewer people will be hearing that term at the point of diagnosis because it isn't an official diagnosis anymore.
As a final thought…
Can people just stop naming medical diagnoses after the people who first categorized them? Particularly if the term is being changed specifically because that scientist gave it a horribly offensive name, to begin with.
It's bad enough that people try and define us by our diagnoses. We really don't need to be defined by our vague association with the people who first studied us too.
How to support my work
I am currently fundraising to attend the International Disability Law Summer School. You can donate to that on GoFundMe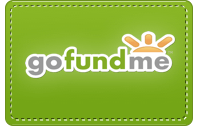 If you liked this post and want to support my continued writing please consider becoming a patron on patreon.
If you can't commit to a monthly contribution consider buying me a metaphorical coffee (or two or more). Contributions help me keep this blog going and support my ongoing efforts to obtain a PhD.
If you want to support my work but are unable to do so financially, please share this post on your various social media accounts.