In a world where the politics and practices of large scale disability charities are either questionable or outright problematic, it is important to look at ways to help disabled people without falling into the paternalistic saviour narratives. There are of course organizations run by disabled people for disabled people such as.
Rooted in Rights is a cross-disability organization committed to telling authentic stories and fighting for disability rights.
Autistic Self-Advocacy Network (ASAN)
ASAN is an organization run by and for autistic people.
Disability Visibility Project (DVP)
Run by the incomparable Alice Wong, DVP is committed to sharing and promoting disability media and culture.
I absolutely would not have the audience that I do without Alice, so please go give her all your money.
ADAPT is a direct action organization focusing on legislation and policy, whether it is lying in front of buses to demand that transit be made accessible or occupying Mitch McConnell's office to protest attempts to repeal the Affordable Care Act.
You can, however, help disabled people more directly on an individual level. Disabled people disproportionately live in poverty and I do not know a single disabled creator who makes a living off of their work and they all absolutely deserve to do so. So I am going to leave a list of disabled creators whose work you can support in a myriad of ways. Consume their content. Share their content. Buy their products. Give them money.
Without further ado, disabled people you can support right now: a list
Kim Sauder (yours truly)
Hi, you're here reading my blog right now. Supporting me financially means that I can continue to blog. It also on a personal level means that I can eat food, pay my rent, afford tuition (so I can continue to live up to my role as a crippled scholar).
There are a number of ways to support me.
Give to my patreon. I really want to be able to make this blog more accessible. If I make my minimum patreon goal I will absolutely invest in the blog upgrades necessary to make that possible. If I get more than my monthly minimum goal, I can also buy food…and maybe bring your content from other awesome people (and pay them for it).
You can also make a one-time donation to my Ko-fi account
I am also currently fundraising to attend the International Disability Law School in Ireland, so you can support that goal specifically on GoFundMe until May 2018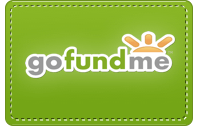 Dominick is a disabled filmmaker and all around bad ass activist. Like Alice, I don't think I would be where I am now without Dominick. Participating in his #FilmDis Twitter chats were my first introduction to online disability communities and activism. You can help him finish funding his film on here or support him on patreon.
Mike is a graphic designer. He is best known for reimagining superheroes as disabled. You can buy the design above and others here.
Amythest Schaber is an artist and Youtuber. You can watch their video on YouTube or buy their designs here. They also have a Patreon. Amythest is a good example of why it is important to buy disability content from disabled creators as many of their designs have been stolen and used elsewhere without payment or attribution.
Annie Elainey is a Youtuber who makes awesome disability-related content. Watch her videos and buy her iconic The Future Is Accessible T-shirts (I have 2). Annie also has a patreon.
Vilissa has a Master of Social Work and blogs about issues relating to disability, particularly as they intersect with race. You can donate to her directly or hire her as a consultant and speaker.
Alex designed this lovely logo for my blog and is available for hire. You can follow their design work on Instagram. You can also donate to their GoFundMe.
Sara is the editor of NOS magazine which is focused on uplifting neurodiverse voices. You can donate to NOS Magazine via the link above or support Sara on Patreon here.
Who are your favourite disabled creators and how can they be supported? Let me know in the comments.